We congratulate Reinhard Hauff on his 80th birthday and wish him all the best, great health and a wonderful party!
The television maker, cinema director and honorary prize winner of the German Film Award left a lasting influence on the DFFB, established during his tenure from 1993 to 2005. Under the slogan "LOW BUDGET – HIGH ENERGY" he encouraged students and employees to achieve top performances, established two new courses of study with (scriptwriting and production), relocated to the Filmhaus and trained many great filmmakers including Emily Atef, Achim von Borries and Lars Kraume. To this day, his pretension and drive are essential for the academy's profile and its students.
To say it with a picture from our archive: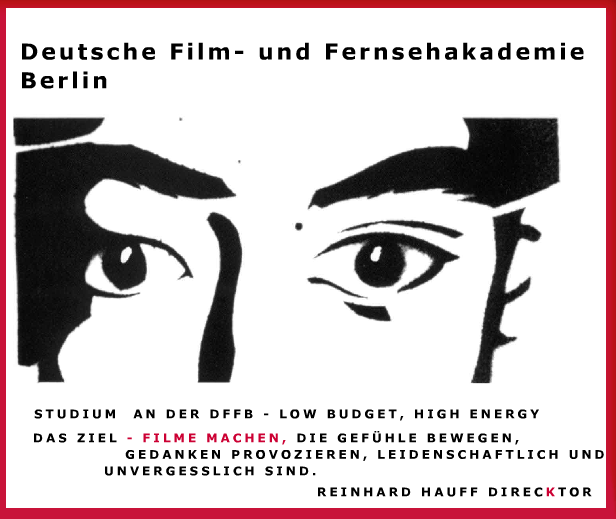 We deeply thank Reinhard Hauff for all the energy, creativity and perseverance which continues to influence the studies and filmmakers at the DFFB to this day!