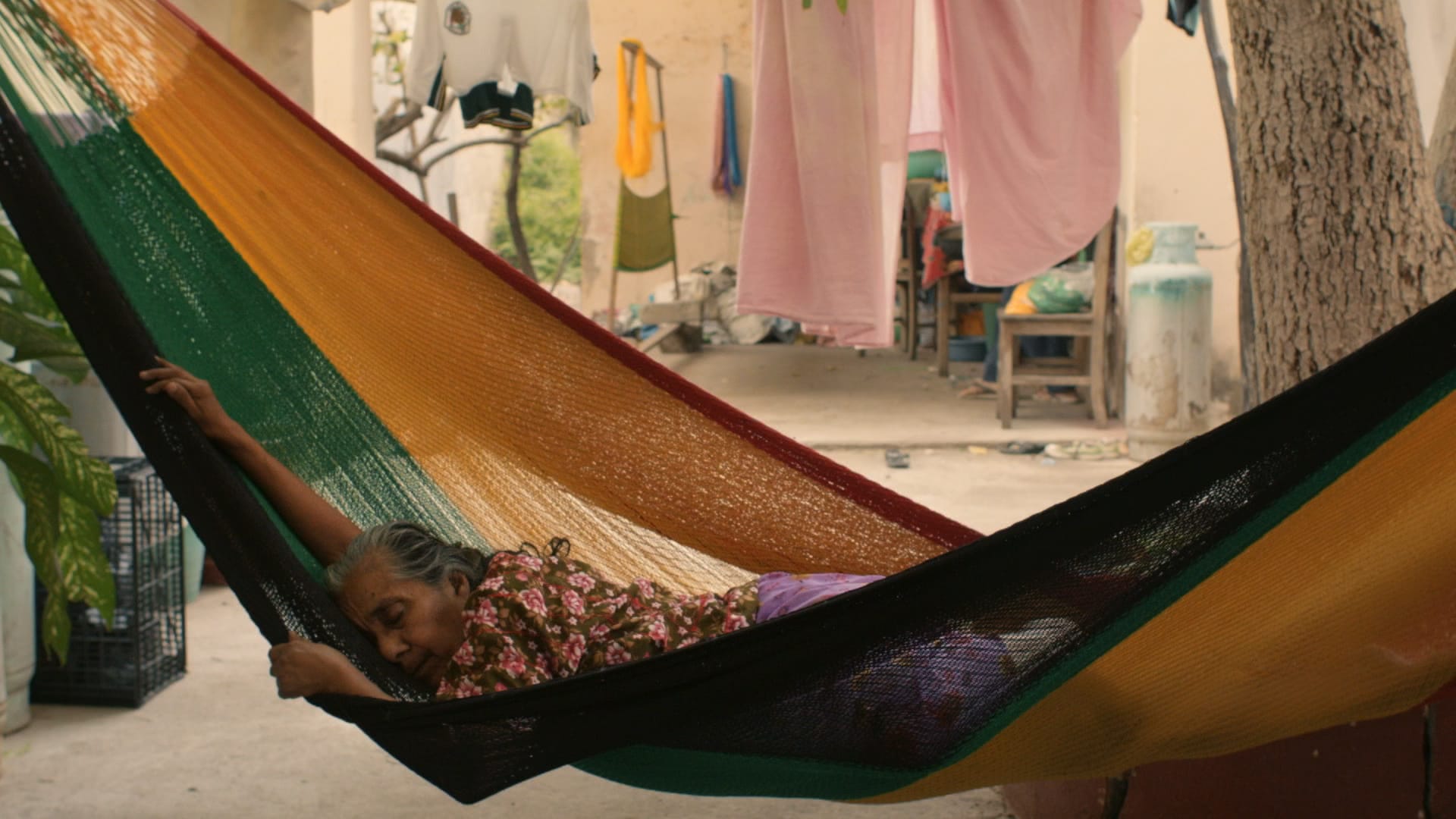 I got to go to Juchitán
As an examination of matriarchal structures in Mexico, I GOT TO GO TO JUCHITÁN originates from the desire to portray the reality of a society structured differently to the accepted norm. 
The film observes three women in their everyday life, Adelina 70, Martina 40 and Adela 20. They work in a bistro at the famous market that is the economic heart of the town of Juchitán, Oaxaca, Mexico. The women cook, trade, look after their elders, get lovesick and know how to party. Fish, meat and corn from the region are delivered by the men, who support these loud and cheerfully dressed women who have the say. But capitalism and machismo are also ever present in Juchitán, making for a field of tension.
Cast
Adelina Santiago
Adela San Diago Sanches
Martina Castillo Martinez
Credits
| | |
| --- | --- |
| Buch: | Sonja Aufderklamm |
| Kamera: | Sonja Aufderklamm |
| Cutter: | Hannah Schwegel |
| Produzent: | Julia Bruton |
| Ton: | Raquel Belver |
| Musik: | Thomas Hohl |
Director

Regie

:
Sonja Aufderklamm

,

Genre

Gattung

:
documentary

Production Country

Produktionsland

:
Germany

Production Company

Produktionsfirma

:

Deutsche Film- und Fernsehakademie Berlin GmbH in Ko-Produktion mit dem Rundfunk Berlin-Brandenburg (rbb)

,

Sinnema Animation Studio

,

Production

Produktion

:
2021

Recording Format

Drehformat

:
Digital

Screening Format

Vorführformat

:
16:9

Frame Rate

Bildgeschwindigkeit

:
24

Aspect Ratio

Seitenverhältnis

:
16:9

Sound Format

Tonformat

:
5.1

Language

Sprache

:
Spanish uad Zapotekian with German subtitles

Fassung

Fassung

:
OV

Running Time

Laufzeit

:
80 min
Gallery
Galerie