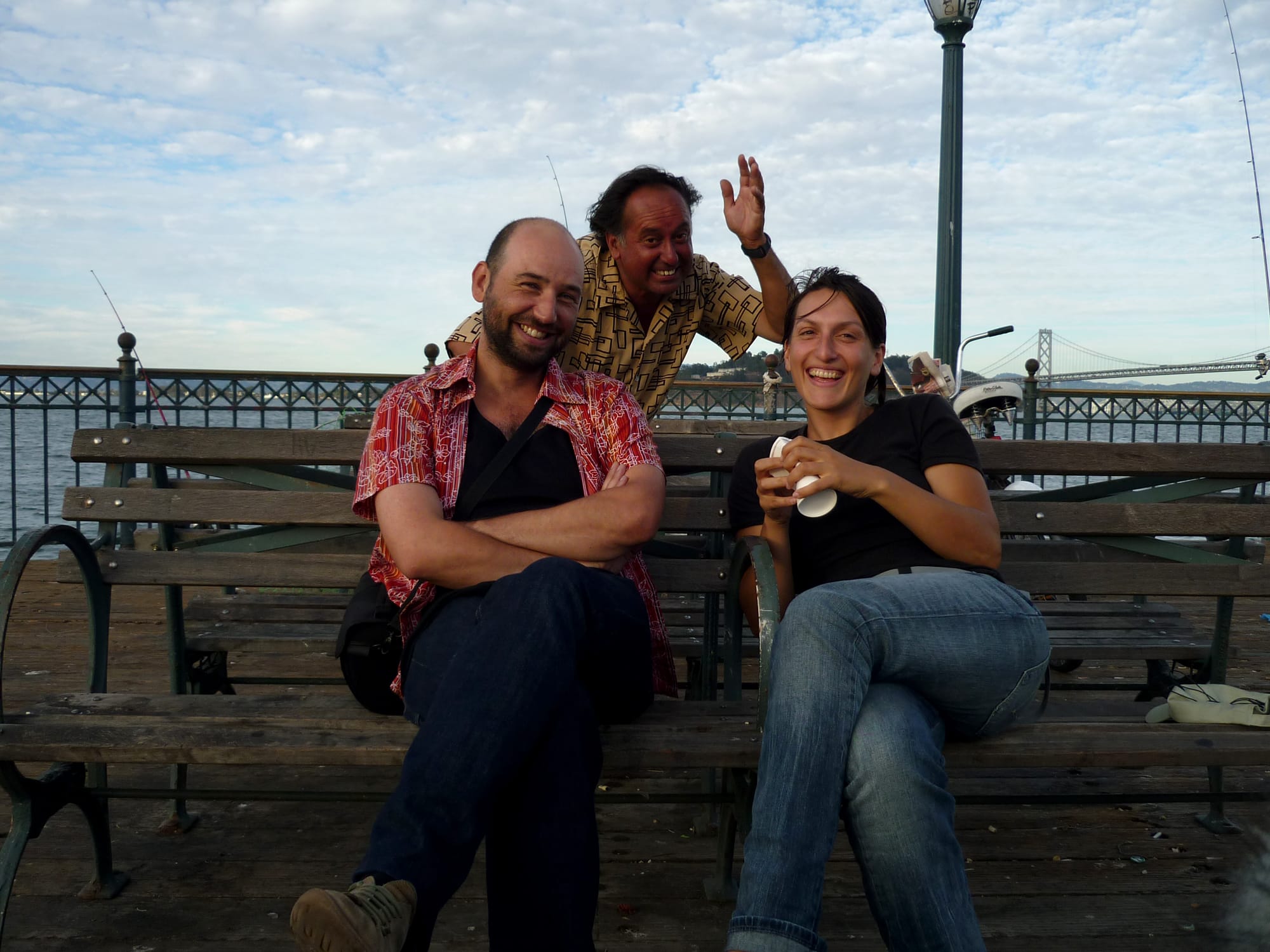 Global Home
As soon as filmmaker Eva Stotz found out about the Couchsurfing network, she had to know more. What was this online community providing a free place to sleep anywhere in the world, a chance look in on the lives of complete strangers, and an opportunity to reach out beyond the internet after only a few emails? Eva packed her camera and set off on her travels. How does a Tuareg man in Mali use new media? What took a British environmental activist to the West Bank and what is a Brazilian dancer doing out in provincial Turkey? How is a Japanese teacher helping kids in Tokyo to discover their natural surroundings? And who is this person in San Francisco who started up Couchsurfing? GLOBAL HOME tells the fascinating stories of those who see globalization and the internet as an opportunity to meaningfully connect and interact more with others. A travel film that will make you want to experience for yourself this unexpected side of the digital world.
Cast
Mamatal Ag Dahmane
Casey Fenton
Alice Gray
Clara Maria Lagoeiro Sussekind
Michiko Sato
Credits
Buch
Eva Stotz
Kamera
Eva Stotz
Produzent
Karsten Aurich
Cutter
Vincent Schmitt, Eva Stotz
Ton
Konstantin Kirilow, Juri Georg von Krause, Garip Oezdem, Johannes Schmelzer-Ziriger
Musik
Jürgen Grözinger, Joa Glasstetter
Director

Regisseur*in

:
Eva Stotz
Genre

Gattung

:
documentary
Production Country

Produktionsland

:
Deutschland
Production Company

Produktionsfirma

:
Sabotage Film
ZDF – Das kleine Fernsehspiel
Deutsche Film- und Fernsehakademie Berlin
Production

Produktion

:
2012
–
2012
Recording Format

Drehformat

:
HD
Screening Format

Screening Format

:
4:3
Frame Rate

Bildgeschwindigkeit

:
25
Aspect Ratio

Seitenverhältnis

:
16:9
Sound Format

Tonformat

:
stereo 5.1.
Language

Sprache

:
Englisch, Arabisch, Japanisch, Turkisch, Französisch, Deutsch
Running Time

Laufzeit

:
92
Gallery
Galerie